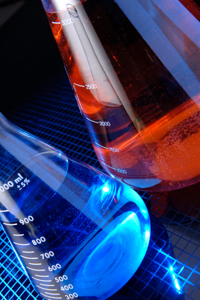 2020 Meeting Dates:
Tuesday, March 10, 2020
Thursday, May 7, 2020
Thursday, November 12, 2020 - POSTPONED - TBD
Due to COVID-19 restrictions, all upcoming meetings will be held virtually until further notice.
For more information, check out our
Events
webpage.
---
The Michigan Environmental Laboratory Association (MELA)
MELA is an association of more than thirty large and small environmental testing laboratories and related businesses located throughout the state of Michigan. The Association was founded in 1992 by a group of volunteers committed to the common goal of promoting the free exchange of information between laboratories, regulators, and the environmental community at large.
MELA has worked with State and Federal agencies and organizations on solving many of the important problems which face our community. These include implementing laboratory accreditation programs, developing better analytical methods, and improving the application of environmental regulations.
Please look through our website. If you are interested in receiving information regarding MELA or membership within MELA, please peruse our
Membership Information Webpage
. If you wish to contact MELA, send an email to
MELA
, or write to us at MELA, 6190 Plainfield Avenue, Kalamazoo, Michigan 49048.